The Year Before Yesterday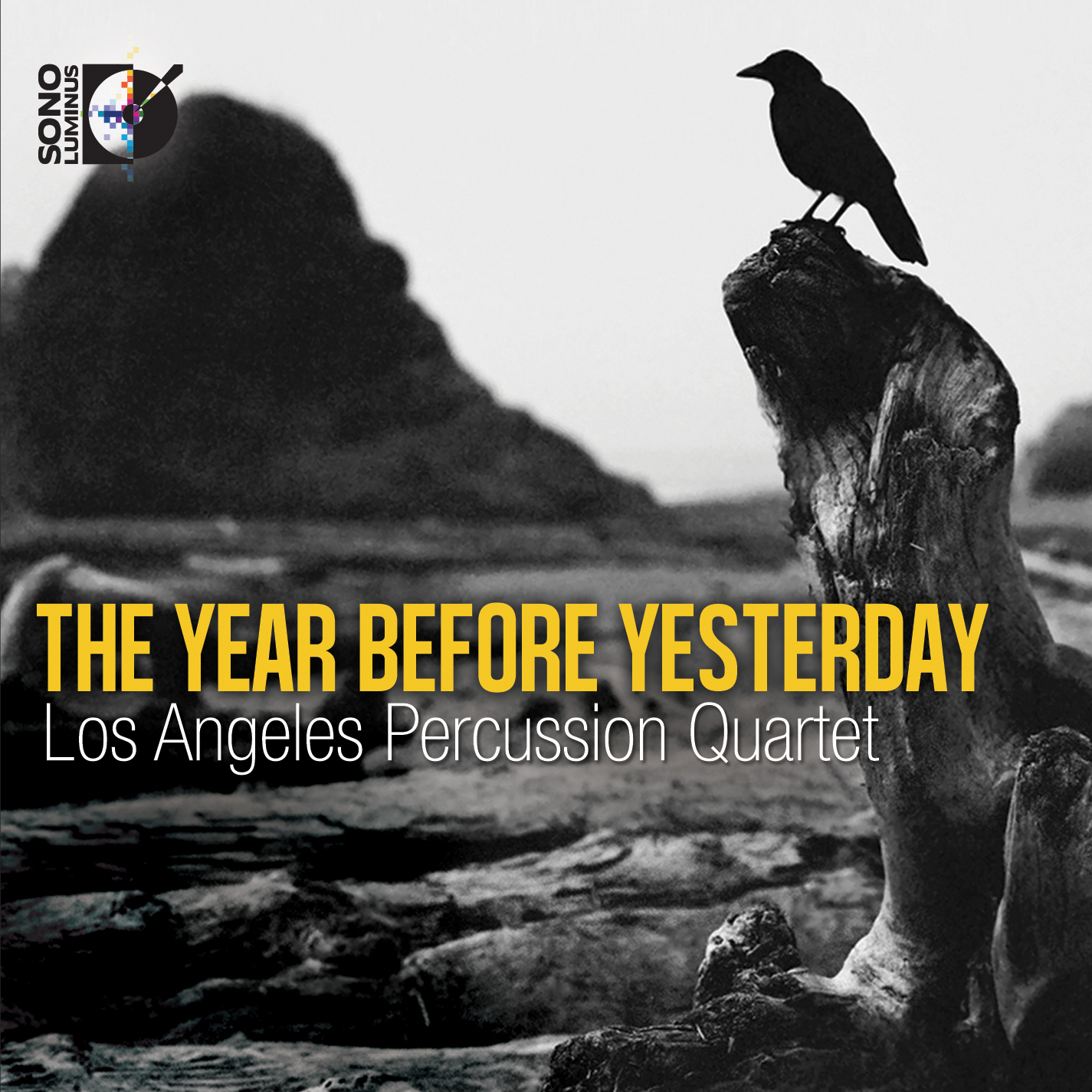 The Year Before Yesterday
Artist: Los Angeles Percussion Quartet
Composers: William Kraft, Shaun Naidoo, Erik Griswold, Joseph Pereira, Isaac Schaikler, Nicholas Deyoe
Format: 1 CD + 1 Pure Audio Blu-ray
DSL-92180
The Los Angeles Percussion Quartet is back with The Year Before Yesterday, the follow up to their critically acclaimed and Multi-GRAMMY® Nominated album Rūpa-Khandha (DSL-92150), which received wide-spread praise for both the performance and audio presentation. This time the ensemble has teamed up with a new set of composers to expand the sonic landscape incorporating everything from traditional percussion instruments to found and created items (and even some triggered electronics). This album displays not only a vast array of sonic colors, but also expresses a vast range of emotional depth, moods, characters, and compositional styles that are only rivaled in variety by the wide dynamic range of the instruments themselves. The Year Before Yesterday is truly a treat for both the music lovers and audiophiles alike.
Since 2009, the Los Angeles Percussion Quartet, or LAPQ, has forged a distinct identity as a world-class contemporary chamber music ensemble who is dedicated to commissioning and presenting new works for percussion quartets. Originally, members Nick Terry, Matt Cook, Justin DeHart, and Cory Hills joined together to create a classical percussion ensemble that would champion the important contributions of 20th century West Coast composers while collaborating with local artists to continue the tradition of innovation and exploration. Today, the group continues their mission while broadening creative output through recordings, performances, and educational outreach.
Rūpa-Khandha, LAPQ's seminal album pioneered a new level of sonic achievement in 2012 as the rst 7.1 surround-sound high- delity recording of percussion chamber music. The quartet's recorded performance was praised by Neue Musikeitung for presenting "the entire color-spectrum of global percussion instruments intelligently and with great competency," while Percussive Notes hailed LAPQ's commitment towards "championing composers of thought-provoking and uncompromisingly intelligent music". The album received multiple nominations in the 55th GRAMMY® Awards, including the prestigious category of Best Chamber Music/Small Ensemble Performance. This, their second surround sound album with Sono Luminus features works by Shaun Naidoo, Eric Griswold, Nick Deyoe, Isaac Schankler, Joseph Pereira, and by PAS Hall of Fame member William Kraft.
LAPQ's performances range in scope from living room salons, art museums, and warehouses, to appearances in distinguished concert series, including Festival Moziac, Laguna Beach Music Festival, Percussive Arts Society International Convention showcases, Southern California Marimba Competition, Monday Evening Concerts, Music and Conversations, People Inside Electronics, Morrison Artists, Fullerton Friends of Music, April in Santa Cruz, L.A. Composers Project and a concerto with the South Dakota Black Hills Symphony Orchestra. The individual members of the group are all active freelance performers and educators residing in Southern California. Collectively, they are graduates of America's leading music institutions, including USC, UC San Diego, California Institute of the Arts, Oberlin Conservatory, and Northwestern University.
The Los Angeles Percussion Quartet are proud Yamaha Performing Artists and endorsers of Innovative Percussion, REMO, Black Swamp Percussion, and Sabian Cymbals.
This album has been recorded in 24bit 192kHz 7.1 surround sound and is delivered to the listener in this package on Pure Audio Blu-ray in 5.1, 7.1, and high-resolution stereo, and a standard resolution CD. The Blu-ray also includes digital copies via mShuttle.
Track List
Fore! (William Kraft)
1. First Round 7:12
2. Second Round: Farnsworth Park at Twilight 2:48
3. Third Round 2:45

4. The Year Before Yesterday (Shaun Naidoo) 9:16

Give Us This Day (Erik Griswold)
5. Rise Up 4:05
6. Breathe 5:22
7. Cold Steel 4:39
8. Alone 3:18
9. Punch the Sky 3:32

10. Mallet Quartet (Joseph Pereira) 8:23
11. Blindness (Isaac Schankler) 8:07
12. Lullaby 5 - (Nicholas Deyoe) 12:52
Total time: 72:19
Release date: September 2014
UPC: 053479218025