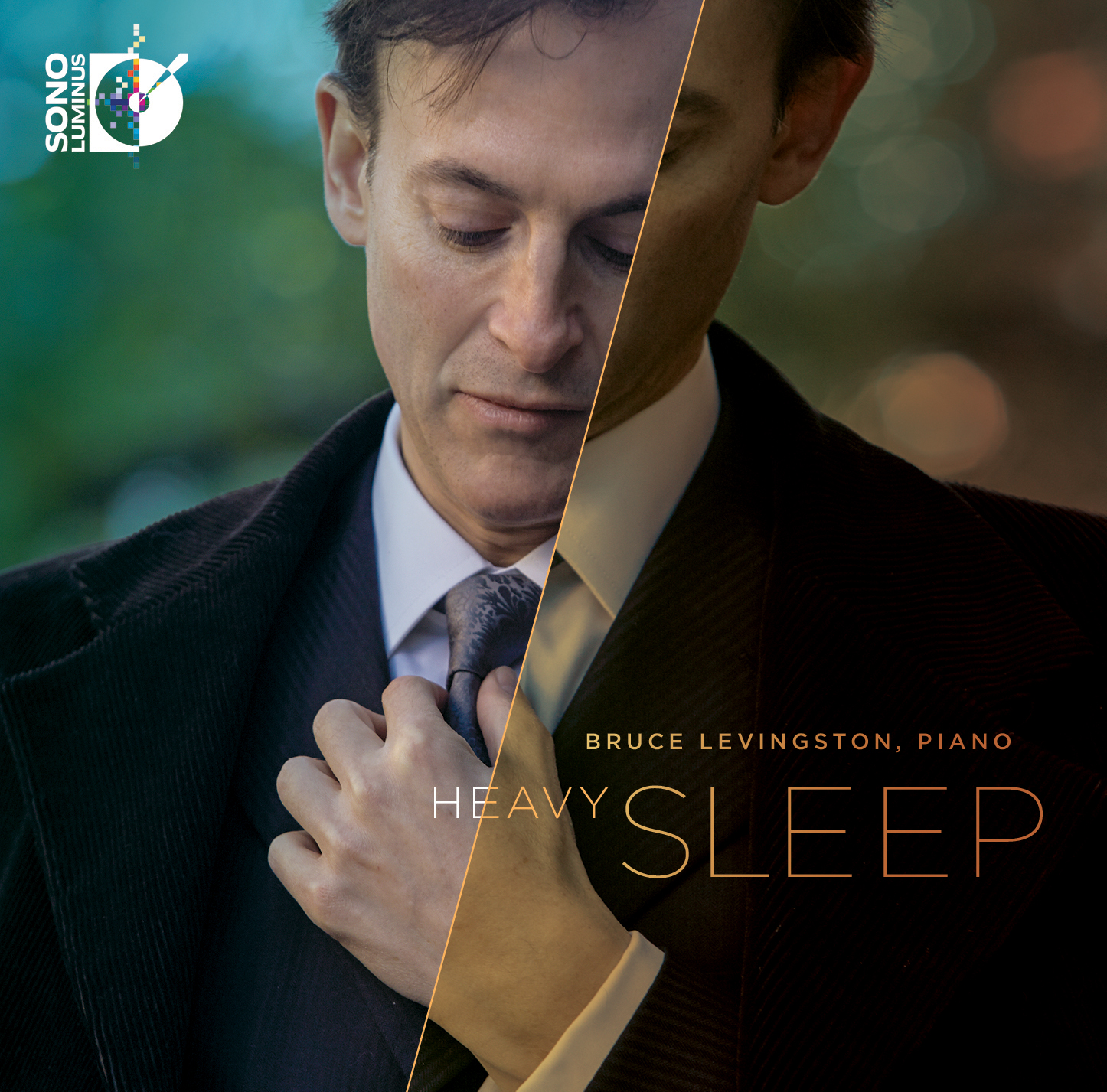 Heavy Sleep
Artist: Bruce Levingston
Composers: Timo Andres, Johann Sebastian Bach, Mohammed Fairouz, György Kurtág, Max Reger, Alexander Siloti
Format: 1 CD
DSL-92183
The title "Heavy Sleep", is meant to reference not only the eponymous opening work on this Album, but also to note the phrase's allusion to death and eternal sleep. For me, each work on this album relates either directly or spiritually to the theme of death, rebirth, or both. Voices of other composers or allusions to their own or others' works are also found throughout these pieces, often appearing as subtle homage to composers of the past: In the Andres work there are echos of both Bach and Chopin; in the Fairouz a direct tribute to Ligeti; in the Kurtag, Reger and Siloti arrangements there are reflections on Bach through the art of transcription; and in the original works of Bach himself, particularly in the great B minor Fugue, symbolic voices of God and man. Together, these works offer a touching perspective to the close spiritual connectivity we all share as artists and as human beings, culture to culture, past and present.
Pianist Bruce Levingston is one of the country's leading figures in contemporary classical music. He regularly appears in some of the world's most prestigious venues including Carnegie Hall, Lincoln Center, and the Royal Opera House of London. Many of today's most important composers have written music for him and his performances of their works have won notable critical acclaim. The New York Times has praised his "mastery of color and nuance" and The New Yorker has called him "a force for new music."
Levingston's recordings have also garnered numerous accolades. His album Heavy Sleep was named one of the "Best Classical Recordings of the Year" by The New York Times. Gramophone has called his playing "masterly" and praised his "compelling, colourful pianism." The American Record Guide called Levingston "a pianist's pianist."
Levingston has collaborated with some of the most gifted artists of our time including composer Philip Glass, prima ballerina assoluta Alessandra Ferri, dancer Herman Cornejo, actor Ethan Hawke, composer/singer Lisa Bielawa, authors Michael Cunningham and George Plimpton, Colin Jacobsen and Eric Jacobsen and the Brooklyn Rider, and choreographers Jorma Elo and Russell Maliphant. He has also worked with numerous cultural institutions involving art, dance, film and music including American Ballet Theatre, Museum of Modern Art, Whitney Museum, Rooftop Films, SFMoMA, Rooftop Films, Alliance Française/ French Institute, Joyce Theater, the Aspen Institute and Aspen Music Festival.
Levingston is founder and artistic director of the music foundation Premiere Commission, Inc., which has commissioned and premiered over sixty new works, and is the author of Bright Fields: The Mastery of Marie Hull, the comprehensive biography and survey of the work of the noted Southern painter.
Track List
1. Heavy Sleep (Timo Andres) 8:15
2. Chorale Prelude in B Minor, BMV 727 (Bach/Reger) 2:58
3. Prelude in B minor (Bach/Siloti) 3:47
4-5. Prelude and Fuge in B Minor, BMV 869 (Bach) 13:32
6-7. Chromatic Fantasy and Fuge (Bach) 3:07
8. Gottes Zeit ist die Allerbeste Zeit, BMV 106 (Bach/Kurtag) 3:07
9-13. El Male Rachamin (A Prayer in Memory of Gregoy Ligeti) (Mohammed Fairouz) 22:46
Total time: 67:35
Release date: January 30, 2015
Quotes & Reviews
The right pianist with the right imagination can fashion a program that is very...right. Pianist Bruce Levingston has done this vividly on his album Heavy Sleep…
I recommend this one to you without hesitation. It is a winner on every count.
The numerous Bach works are interesting primarily because of Levingston's richly idiosyncratic playing, which is a far cry from the more brittle and über-contrapuntal playing which, in varying degrees, has become fashionable since Glenn Gould brought Bach back into mainstream piano performance repertoire some sixty years ago.