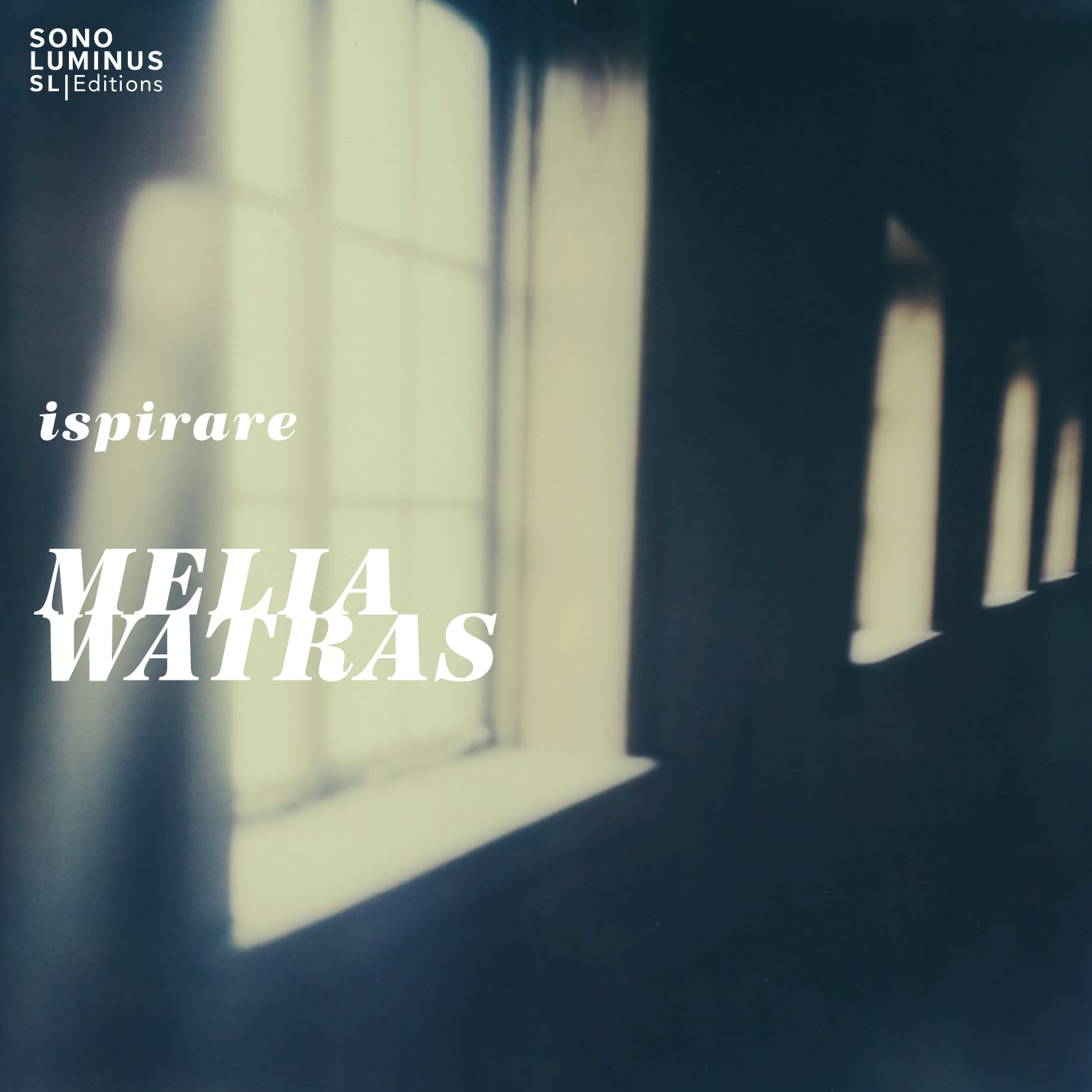 Ispirare
Artist: Melia Watras
Composer: George Rochberg, Atar Arad, Luciano Berio, Shulamit Ran
Format: 1 CD
SLE-70002
sale
Ispirare consists of contemporary music for viola and the pieces that inspired their creation. Melia Watras wanted to build a program around works that were not only engaging to perform and listen to, but also provided a creative spark for other composers. Atar Arad, Melia's viola professor when she was a student at Indiana University, is a wonderful composer, in addition to being a brilliant violist and pedagogue. He has described his set of viola caprices as "thank you notes to composers who graced us with great viola pieces." The "George" in the title of his fourth caprice is George Rochberg. In addition to quoting the Rochberg Sonata for Viola and Piano, Atar also includes a musical reference to George by setting the caprice, with the exception of the opening phrase, entirely on the G string of the viola. In another connection on this recording, Atar's daughter, the beautiful singer Galia Arad, is featured in Black is the color… by Luciano Berio.
Early in his career, George Rochberg was one of America's leading proponents of serialism, but began to change course in the mid-1960s. The tragic death of his son contributed to this period of artistic change, and Rochberg broke from pure serialism in an effort to find a more personal expression through music. This album features his stunning "Sonata" for viola. Melia has been a long-time admirer of the amazing music of Shulamit Ran, and approached her with the idea of writing a new work influenced by an existing composition, which culminated in the beautiful "Perfect Storm." Shulamit's choice to pair her piece with Berio's Black is the color… from "Folk Songs," led Melia to Naturale. Luciano Berio reinvents American, Armenian, Azerbaijani and Italian folk tunes in his 1964 song cycle, "Folk Songs," for mezzo-soprano and a small chamber group. Black is the color… has traditional lyrics with a melody written by Kentucky folk singer and composer John Jacob Niles.
Violist Melia Watras has distinguished herself as one of her instrument's leading voices. A soloist, chamber musician, recording artist and composer, Watras has commissioned, premiered and recorded numerous new compositions, while appearing at venues such as Carnegie Hall, Weill Recital Hall, and Alice Tully Hall. Ispirare is her fourth solo CD, adding to an expanding discography that also includes 14 chamber music recordings. Strings called her solo work "astounding and both challenging and addictive to listen to," while Corigliano: Music for String Quartet, performed by the Corigliano Quartet (which she co-founded), was named one of the Ten Best Classical CDs of the Year by The New Yorker. Watras is currently Associate Professor of Viola and chair of Strings at the University of Washington School of Music, where she was awarded the Donald E. Petersen Endowed Fellowship and the Royalty Research Fund.
Track List
George Rochberg
Sonata
1. I. Allegro moderato 8:51
2. II. Adagio lamentoso 5:42
3. III. Fantasia: Epilogue 2:50
Atar Arad
4. Caprice Four (George) 4:05
Luciano Berio
5. Black is the color… 2:57
Shulamit Ran
6. Perfect Storm 10:24
Luciano Berio
7. Naturale (su melodie siciliane) 20:05
Total time: 55:06
Release date: October 30, 2015
UPC: 053479700223
Quotes & Reviews
There's an emotional savagery to it that is very satisfying… But the viola is the star and you feel Berio reveling in its dark and dimensional timbre while exploring its considerable range. Watras feels completely at home in Berio's world, carving her line in the ether like a rivulet of lava in a mountainside. Her performance here has left me desperate to hear her take on Voci, Berio's full-scale viola concerto.